Take the step of designing your staircase with us!
Our unique and versatile range smakes it simple for you to find the right staircase. The design lines allow you to give rein to your creativity within the basic styles of the staircases. ATAB's Safe Design concept gives you the reassurance that your staircase meets all the relevant standards. Please contact our distributors whose expertise extends from initial measurements to final installation. You are most welcome to visit our showrooms for a first-hand look at our high-quality permanent exhibits!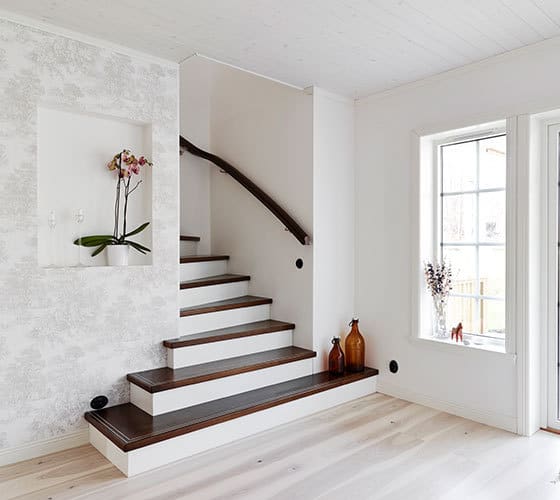 Stepped tread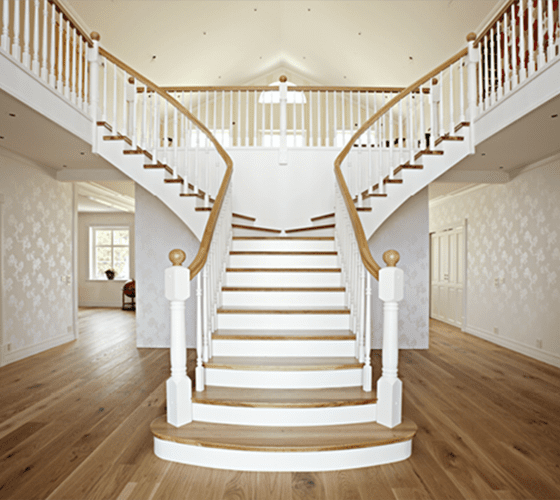 Grande Entrance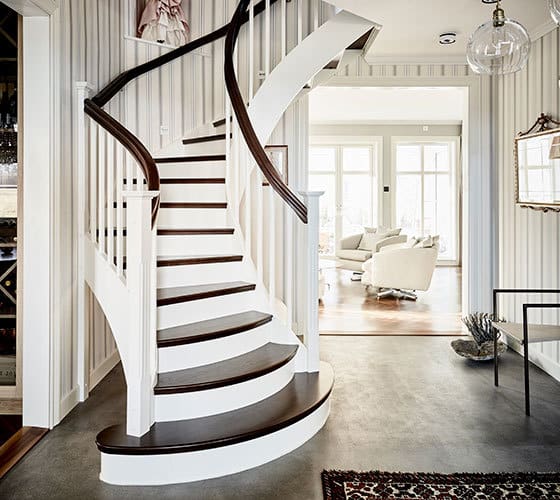 Tradition
Minima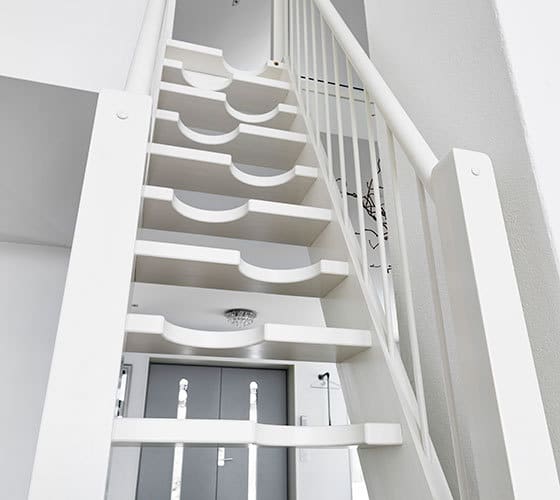 Spacesaver stairs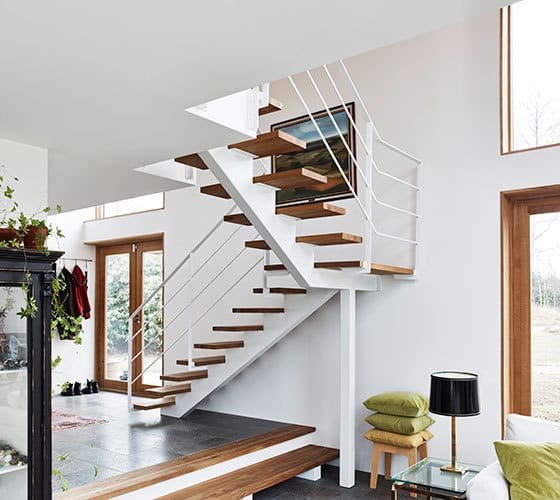 Steel stairs
Combine and create your staircase!
ATAB Staircase gives you the opportunity to combine your staircase with design and personality. With our know-how and long artisanal staircase building tradition, you can trust that you will get a quality staircase. Every staircase that ATAB Trappan manufactures is produced based on your wishes – design, color, wood type, surface treatment, details…
Based on the basic components we provide, you choose what suits your stairs and your home.
You can combine our stairs almost exactly as you want.